Aussies are spending 9.2% more on utility bills💡 Bank fees to avoid paying 🏦 The accidental invention of the piggy bank 🐷
In this edition of The Beforepay Beat:
INSIGHTS
What are bank fees and why should you care?
The Reserve Bank of Australia reported that fees charged to households by banks in 2021 was less than the year before. But this still saw Australians fork out a whopping $3.3 billion in bank fees!
A few examples of common transaction account fees and the median charge based on research by Canstar
Monthly account fee $6/mo
Could see you paying more than $70/year if you're unable to meet minimum monthly deposits required by some banks.



Dishonoured direct debit $12.50


Charged when a payment cannot be processed due to insufficient funds in your account.


Unauthorised overdraft fee $10


Charged when a payment is processed and you have insufficient funds in your account, causing your balance to dip below $0.




Some people can end up paying far more by being charged these fees multiple times!
The good thing is there are ways to avoid these unnecessary bank fees:
Find a bank account that suits your needs.

Set and monitor your budget regularly.

Try and maintain a minimum balance in your bank account.
---

FUN FACT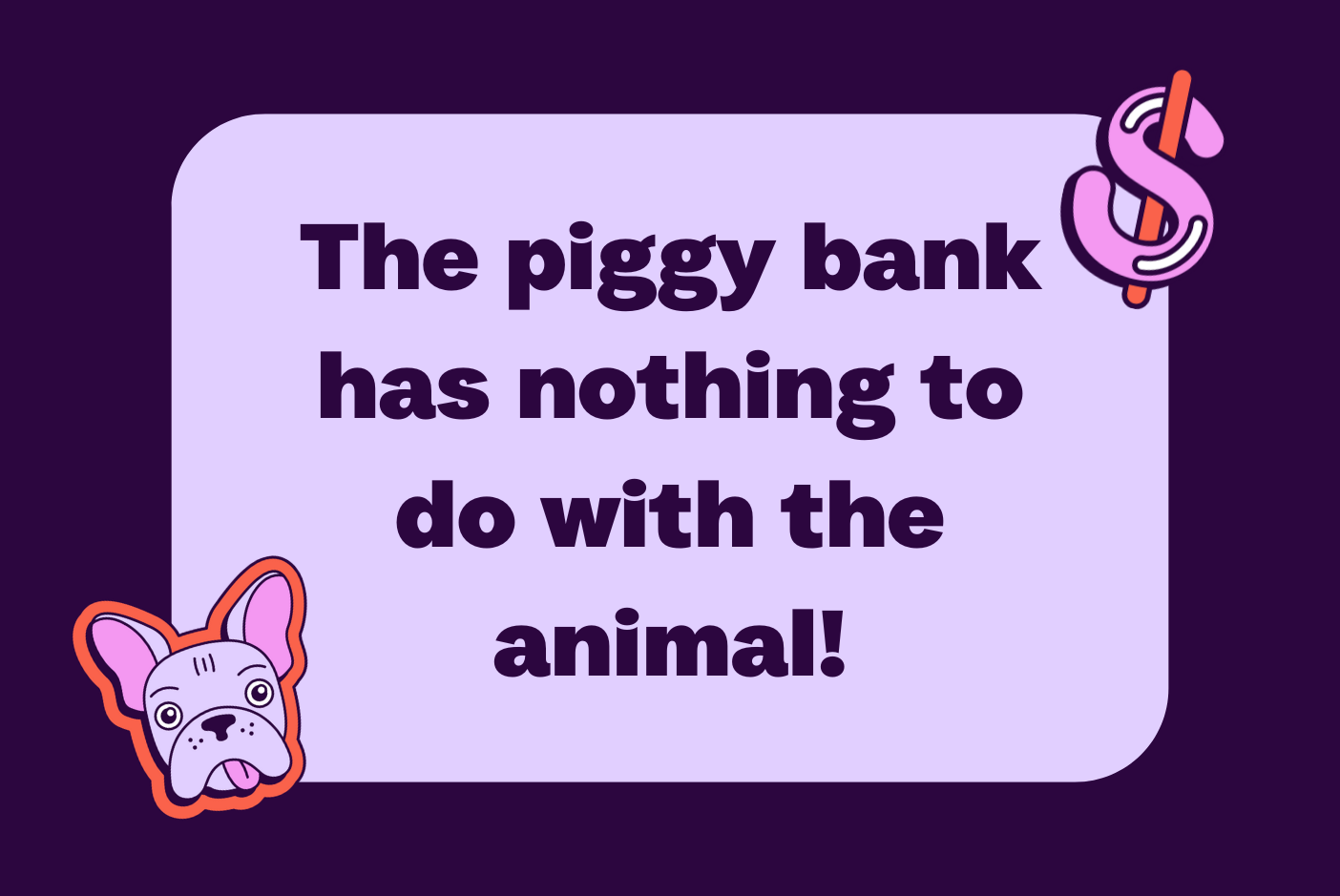 A lot of us have probably grown up associating the image of a pig with savings and never questioned it. But the origin of the "piggy bank" actually has nothing to do with the animal!
"Pygg" was an inexpensive orange clay that was used in the Middle Ages to create dishes and kitchen jars that people used as savings containers to store their loose change.
Over time, as language evolved, the word for the clay (pygg) and the animal (pigge) began sounding the same. This confused potters who, when asked to make "pygg banks", accidentally crafted pig-shaped containers.
As it turns out, the novelty stuck, and that's how we've come to have piggy banks!
---
Do you know what EFTPOS stands for? Or what an unsecured loan is? Or what people really mean when they refer to an interest-free deal?
Our A-Z in money terms breaks down some key terms and phrases so you can be clued in the next time you come across them.
Did you guess any of these from above?
EFTPOS

- Stands for Electronic Funds Transfer at Point of Sale, allowing for credit/debit card payments at point of sale, and was actually coined in Australia!

Unsecured loan

- A loan that isn't secured against your property or protected by a guarantor, such as personal loans and revolving credit loans.

Interest-free deal

- A deal or offer that allows you to purchase goods or services now and pay for them later with no interest for a set period.
The more you know, the more informed decisions you'll be able to make when it comes to your money!
---

INSIGHTS

Rising utility prices lead increase in daily spending for October 2022
The latest data from the Beforepay Cost of Living Index shows daily spending for the average Australian was up 1.6% from $58.81 in September to $59.78 in October.
The increase shows the continuing impact of inflation, with the October figure reflecting a 2.1% annual increase from $58.57 in October 2021.
With recent talks of rising gas and electricity prices, it's no surprise daily spending on utilities saw the biggest jump. From an average daily spend of $5.32 in September, utility expenses rose 9.2% to $5.81 in October. This is also an increase from $5.09 during the same period last year.
Other notable category increases were groceries, petrol and auto, entertainment and leisure, and fitness and health.
View our full October 2022 Beforepay Cost of Living update for more.
*Note: Data is derived from Beforepay data, not adjusted for seasonality. It is provided for general information only and should not be relied on.
---

HAVE YOUR SAY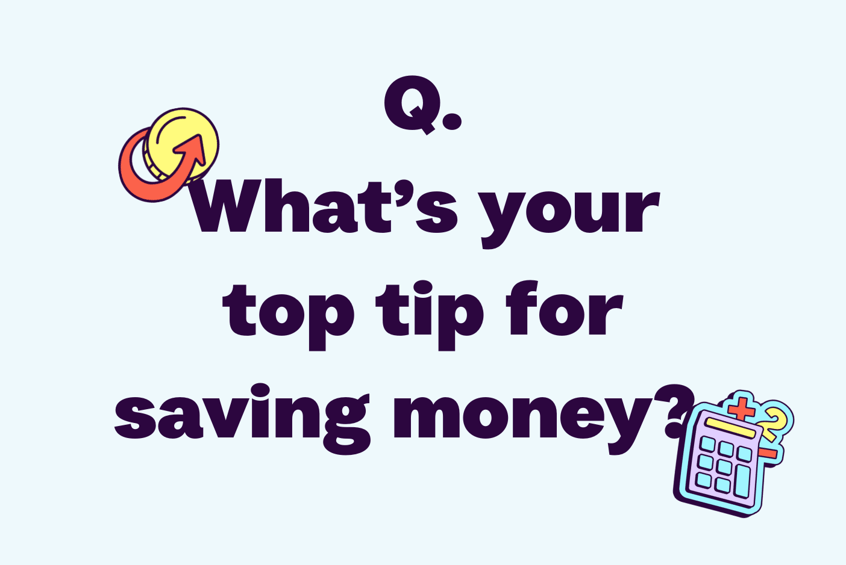 Is it something Mum or Dad told you when you were a kid? Sage advice from a mentor or financial advisor? Or maybe it's a hack you've discovered yourself on your own financial journey?
Wherever your top tip for saving came from, we want to hear it!
Share your savings tips with the Beforepay community so we can help more Aussies get ahead and in control of their finances.
---

MONEY MANAGEMENT
Balancing your mental health and financial health.
Your mental health and finances can impact each other, so being able to manage each of them well is critical.
Trying these small tasks can help kickstart your financial wellbeing journey, so you can feel confident and in control when it comes to your money.
Put a little cash aside every payday


If you are paid fortnightly, starting with just $50 every payday could result in you saving $1300 over one year!




Review your utility providers


Switching to a cheaper alternative can help avoid the stress of keeping up with costs that aren't suited to your personal situation.




Use your rainy day fund as a back-up option when needed


Putting aside a small amount of money every payday can give you access to extra cash to help cover costs when you're short between paydays.




Talk to someone you trust if you're feeling stressed or overwhelmed
Speaking to someone can help manage your stress and identify a solution for your concerns. For financial stress, you can talk to your bank or a financial counsellor for professional advice.
---
DID YOU KNOW...

At Beforepay we consider hundreds of factors when determining your Cash Out limit as part of our ethical lending principles, allowing you to borrow within your means.
Your Cash Out limit may increase or decrease in response to changes in income, spending and repayment behaviour.
You can minimise the chances of your limit decreasing by avoiding these common mistakes.
Dishonouring on a repayment, or not having enough funds in your account for us to deduct your repayment.

Missing a repayment.

Defaulting on a Pay Advance, or failing to repay your advance altogether.

Connecting a bank account that does not receive your regular income, which means we are unable to detect your salary to verify your eligibility and appropriate limit.
Generally, the more you repay on time, the more likely your limit will increase over time.
Need help? You can always reach out to support@beforepay.com.au for any account questions or updates (like updating your bank details), or find out more about what impacts your Cash Out limit here.
---



WE 🧡 OUR CUSTOMERS