10 Easy ways to save money every day
We think it's time we talked about "Saving Money". If you've ever struggled with sitting down and managing your money, don't worry you're definitely not alone. The key to saving money is to start out simple and understand what your current income and expenses are. Whether you're on a low income or high income, learning how to save money is life-changing and once you implement this strategy into your financial life, saving money will be oh-so-easy!


Why is saving money important?
Saving money can feel a bit chaotic and stressful, but it doesn't have to be. Maybe you're finding it hard to save up for your house deposit or maybe you just want to put away some dollaroos for that very special holiday you've always wanted? But did you know that some of the easiest money savers can happen just from day to day activities?

Here are 10 easy ways to save money every day and to help you take back control of your finances:


1. Never grocery shop hungry

This.Will.Change.Your.Life. We have all been there before, you're walking through the aisles at Woolies, Coles, Aldi... and you find yourself veering off course. Your grocery list is abandoned and your hands reach for the Tim Tams or for the Sweet 'n Salty Popcorn that is now on sale! We call this "craving shopping" and it's not ideal for your arteries and really not good for your bank account.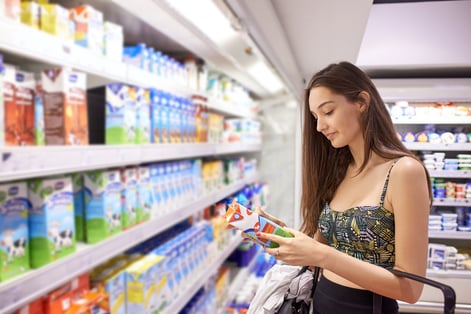 Why this works


By making sure you're on a full tank and not hungry before you go grocery shopping, you eliminate the temptation to buy unnecessary food items and snacks. It's important to stick to your shopping list and this tip just makes it that much easier.


2. Become a 'buy-in bulk' beast

You may have seen those funny scenes in family T.V shows where the parents have bought jumbo jars of mayonnaise or sacks filled with coffee beans to grab a "bargain". Well as funny as the concept of jumbo size food is, it's actually not a bad way of saving money every day.
Why this works

Whilst buying large coffee bean sacks may seem dramatic and more expensive up front, it is usually more cost-effective to buy large quantities of items like laundry detergent, shampoo and even pet food. To check if you're saving money by buying in bulk, simply look for the cost per unit on the price tag, e.g. the cost per 200ml or 200 grams. This is also useful for normal-sized products as well, i.e. if you're tossing up between the 100ml Olive Oil or the 1L Olive Oil.


3. Make Facebook Marketplace or Gumtree your BFF

Facebook Marketplace and Gumtree are now your new best friends forever. They will help you save money by giving you free things, if not really low-cost items. Whether that be a new table for your dining room or a picnic rug for the weekend! These friends understand the saying, "someone's trash is another person's treasure".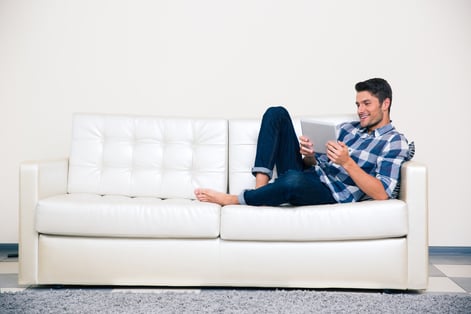 Why this works

All jokes aside, Facebook Marketplace and Gumtree are great ways to access a lot of good quality things for low prices. It's used a lot when people are moving and need to downsize, so the items are usually in good condition. You can find anything from household appliances and furniture to board games and movies for the family. (Hot tip: you can usually negotiate on price too if you're on a really tight budget). Plus, buying second hand is good for the planet (good on you, that's called a win-win).

4. Buy a reusable water bottle

This is quite self-explanatory. Aren't you tired of buying a $3 bottle of water every time you're thirsty? It's time to invest in yourself, the environment, and in general your style too.


Why this works

Buying a reusable water bottle will not only help you financially (saving approx. $3 every time) but it will also help reduce plastic waste. If you search the internet, you can also find a few fashionable eco-friendly reusable bottles too, i.e. Frank Green, Seed & Sprout Co, etc (it's the stylish way to save!)

5. Gym goals!

At-home gyms are all the rage. They are great for you physically, mentally and also financially. We have all been there when we sign up for a gym membership, but never actually take advantage of the $50 fortnightly subscription (*sigh*). Most of the time, it's because we can never drum up the motivation to go to the gym, so what would happen if your gym was at home? Easy access? Yes, please!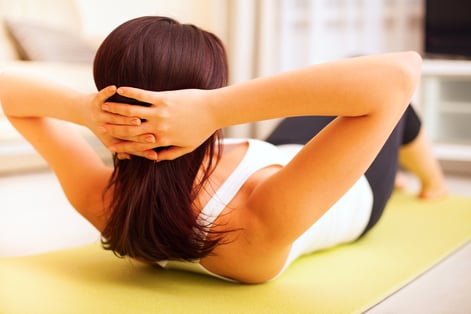 Why this works

Your at-home gym can be anything you want! Some people buy weights, others use things around the house to work out with and by doing so, save money. Don't have 1kg weights? You can use a book or maybe your Mum's almond milk in the pantry? You can get really creative with exercise these days and by doing so, save money!

6. Libraries exist!

Remember when you were a little kid and you were given a library card. Well, you can still get a library card as an adult and have access to thousands of books, movies, free WIFI and even board games. Libraries are such a great free tool!


Why this works

Whether you're a bookworm or not, the library can offer heaps of FREE tools. Books, movies, board games, magazines, the list goes on and the best thing is that it's all free. Maybe you're in a book club and each month you're buying a new book, well check out your library so you don't have to keep purchasing! Maybe also you have kids and want to save on buying new books or games, so why not head to your library to check out what they have to offer? It's a small cost, but every dollar counts.


7. Purchase a quality coffee machine

Coffee is a cost for most people. You might have two coffees ($4 per coffee) per day five days a week, that comes to approx $2000 a year that you spend on coffee! Imagine having a spare $2000 for a holiday? A simple way to reduce your coffee expenses is not by cutting out coffee completely, but by you purchase your coffee.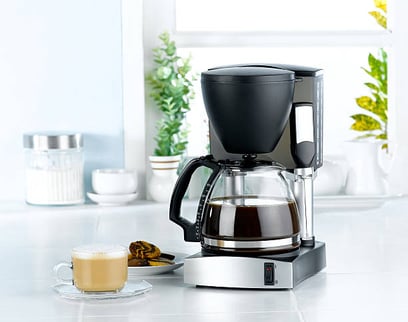 Why this works

Similarly to bulk buying, if you buy a quality coffee machine, over the long term you actually can save money. By purchasing your own coffee beans (bulk buying maybe?) and milk, it works out to be more cost-effective than purchasing a $4 takeaway coffee each time. Plus your coffee is made by you, so it is definitely made with more love.


8. Meat FREE Mondays (or whenever you want)

This tip is as old as time. It is really a no brainer that meat is usually the most expensive part of any grocery shop.


Why this works

There are some

studies

that show eating less meat can actually improve your diet and health, but did you know it can also help you save money? By reducing your weekly meat intake, you can save a few extra dollars on your shopping bill! So maybe swap out the $10 beef mince for the 90 cent can of beans for your Mexican burritos!

9. Get your herb garden on

Growing a herb garden is beneficial for three main reasons;
Buying packaged herbs is wasteful.
Consistently buying packaged herbs is expensive.
Having a herb garden is aesthetically pleasing.
If these reasons don't make you want to march to Bunnings right now, then we don't know what will!


Why this works

It's time for your green thumbs to make it rain green. Of course, saving money is only the by-product of growing your herb garden, but it's also a great way to cut grocery costs. Whether you're a wizard in the kitchen or just a rookie chef, you can definitely feel the money advantages of growing your own herbs.


10. Reduce takeout (we know it's sad, but it does help)
There comes a day in your life when you have to say NO to takeout food delivery services and YES to more planned meals. Today is that day. Now we're not saying to go cold turkey on buying takeaway, we're just saying let's reduce the amount of takeaway each week and try to plan your meals.
Why this works
Preparing your meals more frequently, not only will save you money, it will help with eliminating food waste as well as reduce your stress levels. One of the best benefits of planning meals is solving all your meal decisions in advance so that it frees up some of the mental stress that you might have.

We hope that these 10 easy ways to save money have been super helpful and that you are even more motivated to be money conscious! If you are struggling to save or need help budgeting, the Beforepay app has a budgeting and spending tool to keep your finances on track, as well as our Pay on Demand™ service that allows you to access your pay early.

Still hungry for more budgeting tips? Check out our 4 Steps you need in your life for building a budget
---


Disclaimer: Beforepay Group Ltd, ABN: 63 6933 925 505. Beforepay allows eligible customers to access their pay and provides budgeting tools. Beforepay does not provide financial products, financial advice or credit products. The views provided in this article include factual information and the personal opinions of relevant Beforepay staff and do not constitute financial advice. Please read our Terms of Service and the Terms and Conditions of our Pay Advance carefully before deciding whether to use any of our services.